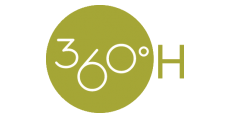 Your Review
Submit a Review

Resident Reviews
|Recommended: NoAvg value for the neighborhood. good maintenance staff which makes all the calls to fix things issue makes for a pleasant experience — rent is a little high for what you get. poor noise insulation between apts. always hear early morning grocery store truck deliveries. I like the apt layout and flooring. what is w the pulling of the fire alarm. they should try to solve that problem. all in all, good place
|Recommended: YesGood living experience — The studio is spacious. Only problem is you can hear the noise coming from corridor. The door is not soundproofed at all.
|Recommended: YesBasic apt — Decent place with decent amenities. Great staff. Just on the lower end when compared to neighboring apts.
|Recommended: Yes360 H has been an amazing place to live — 360 H is a great place to live. It does have some issues- the walls are thin and you can hear your neighbors, and you don't get Zone 6 parking. Other than that, everything is awesome- the supermarket is super convenient, the gym is clean and has everything you want, H Street is around the corner and so is Union Market and Union Station. The rent is definitely a good value for the size of the units, quality of build and location.
|Recommended: YesIt was a great apartment that suited my needs — 360H is a great community in an upcoming area. The building offered great amenities such as the gym and roof top barbecue.
|Recommended: Yes2.5 great years — Loved living here for 2.5 years. High quality apartment living and service, from the door people who are tremendously nice to the management very responsive . Moved to Philadelphia, otherwise would still live in this building. Highly, highly recommend.
|Recommended: YesHome Sweet Home — We have lived here going on two years now and were especially drawn to this apartment building because of the accommodating staff who allowed a walk-in appointment whereas a couple of the ones nearby didn't and the fact that it was about a year old at the time. We have since upgraded from a studio to a one bedroom and now a two bedroom unit in the building. Needless to say, we love the building and found it hard to leave. The staff have been ridiculously accommodating with our upgrades and the corporate office couldn't be more generous to let us upgrade the second go around early in preparation for a family addition. Maintenance here is amazing and very responsive. Only down side is paying 175 mo for the garage and not being able to acquire a Resident Parking Permit for Zone 6, but we have had no issue getting bi-weekly parking passes from the local police station and finding parking within a three-block radius someone once broke into the car but that's city life
|Recommended: Yes
Fantastic Choice — I love my apartment - great layout, quiet, cozy, and conveniently located on top of a Giant and just a short walk from the Union Station Metro. The hallway carpets sometimes look a little worn for the wear i.e. dirty , but that's hardly anything serious, and it's the only thing I've really noticed that's bad. It was a little annoying being randomly selected to have my apartment checked up on by the DC city government, but that's beyond the property's control, so I can't complain much. Overall, I'm glad I made the choice to live at 360 H Street. I especially appreciate the monthly social functions. I don't get involved, but it's nice they exist. I also sincerely appreciate the green zones. It's great waking up and seeing green even when I live in the city .
Thank you for taking the time to submit a review. We are elated to hear that you enjoy calling 360 H home!