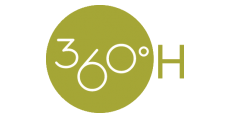 Your Review
Submit a Review

Resident Reviews
AMAZING PLACE TO LIVE
|

Recommended: Yes
Hi Zee, We are so happy that you have had such an amazing experience at our community! We will make sure to pass along your comments to the team. Please let us know if there is anything else we can assist you with in the future. Sincerely, Ashleigh N.
Great place to live, spacious layouts, fair prices
|Recommended: Yes
After 4 years, we intend to stay many more. The reasonable prices and nice facilities make it a good long term option, despite lacking some of the amenities of the newer buildings.
Thank you so much for your positive comments and your feedback! We are happy to hear you enjoy living here! We really appreciate you as a resident and thank you for calling 360 H Street home! Sincerely, Ashleigh N.
Clean, reasonable price for location|Recommended: YesAmenities are great
Upscale apartment complex in a fantastic location for reasonable rent.
|Recommended: Yes
The location is fantastic and public transit is readily available. Rent is a little high, but it is worth it for the convenience of being on H St and within walking distance of Union Station and the Capital. Neighbors can occasionally be heard, but not to a level that is at all disruptive. Overall a very solid place to live with amicable staff that responds in a timely manner.
Hi Keiran, We are happy to hear that you are enjoying your experience at our community! Thank you for the positive review and for choosing to call 360H Street home! Please do not hesitate to let us know if we can be of more service. Sincerely, Ashleigh N,
Great property, good location, quiet clean and safe
|Recommended: Yes
Very comfortable, quiet, great amenities and good privacy.
Hi Tyler, Thank you very much for taking the time to share your experience! We are so happy to hear that you enjoy calling 360H Street home! Sincerely, Ashleigh N.
Perfect
|Recommended: Yes
360 H is very well-kept. It is very quiet and has great amenities. I felt safe at all times the building is very secure The social events for the residents are amazing and a great idea.
Hi Alexandria, Thank you so much for your positive comments about 360H Street! We are happy to hear that you are enjoying your experience at our community. If you ever need anything, please feel free to give us a call or stop by. We're always happy to help! Sincerely, Ashleigh N,
Maintenance
|Recommended: No
Don't expect a running toilet to be fixed right away, it's not considered an emergency, even though you cannot use the toilet.
We appreciate you taking the time to submit a review and share your concerns with us. It is our goal to resolve all maintenance issues within a 24-48 hour time frame based on severity. A running toilet is not considered an emergency because you can still use the toilet, but we understand it can be an inconvenience. We apologize for the delay in our response and we hope our team has resolved the issue to your satisfaction. Please let us know if we can be of any further service. Sincerely, Ashleigh N.
Nice apartments in a great neighborhood|Recommended: YesI'm not a huge fan of living in luxury condos, but this complex has surpassed my expectations and I would recommend it if high-rise living is your style. The staff is wonderful and the apartment itself is fantastic
360 H is great, we love it here |Recommended: YesFairly quiet building, with responsive management
Love living here- Great location, amenities, staff... everything |Recommended: YesI have lived here for 11 months now just renewed for longer and love where I live. The property is kept in great condition, always clean the staff is absolutely wonderful and friendly and the location is great. Our apartment is an open floor plan with great windows that let in so much light my top priority . Also, the apartment is great for noise- our neighbors have loud music sometimes that we can hear in the hall, but once going inside, the noise is gone they live right next door to us . I'm so happy I live here.
Excellent Community|Recommended: YesThis is a fabulous building to live in. The staff is nice and courteous and goes out of there way to host events in the building. The property grounds are also beautiful and there is a Giant located directly below the building. The only downside to this building is the walls are not insulated, so you hear your neighbors pretty well.
Avg value for the neighborhood. good maintenance staff which makes all the calls to fix things issue makes for a pleasant experience|Recommended: Norent is a little high for what you get. poor noise insulation between apts. always hear early morning grocery store truck deliveries. I like the apt layout and flooring. what is w the pulling of the fire alarm. they should try to solve that problem. all in all, good place
Good living experience|Recommended: YesThe studio is spacious. Only problem is you can hear the noise coming from corridor. The door is not soundproofed at all.
Basic apt |Recommended: Yes Decent place with decent amenities. Great staff. Just on the lower end when compared to neighboring apts.
360 H has been an amazing place to live|Recommended: Yes360 H is a great place to live. It does have some issues- the walls are thin and you can hear your neighbors, and you don't get Zone 6 parking. Other than that, everything is awesome- the supermarket is super convenient, the gym is clean and has everything you want, H Street is around the corner and so is Union Market and Union Station. The rent is definitely a good value for the size of the units, quality of build and location.